Dyna – 'Life Goal Habits'
Throughout your training with DPF we will encourage and help you make  'Fitness & Lifestyle changes.'
Habits (small repeatead actions) can become SUSTAINABLE and be used to create GOALS that are PERSONAL & SPECIFIC to YOU… below are a few examples of 'Life Goal Habits' that we can 'build' into your life through our DPF APP and 'blended learning.'
Your FREE detailed & Comprehensive digital ebook ; Dyna – 'Life Goal Habits' is waiting in your DPF APP when you register with us…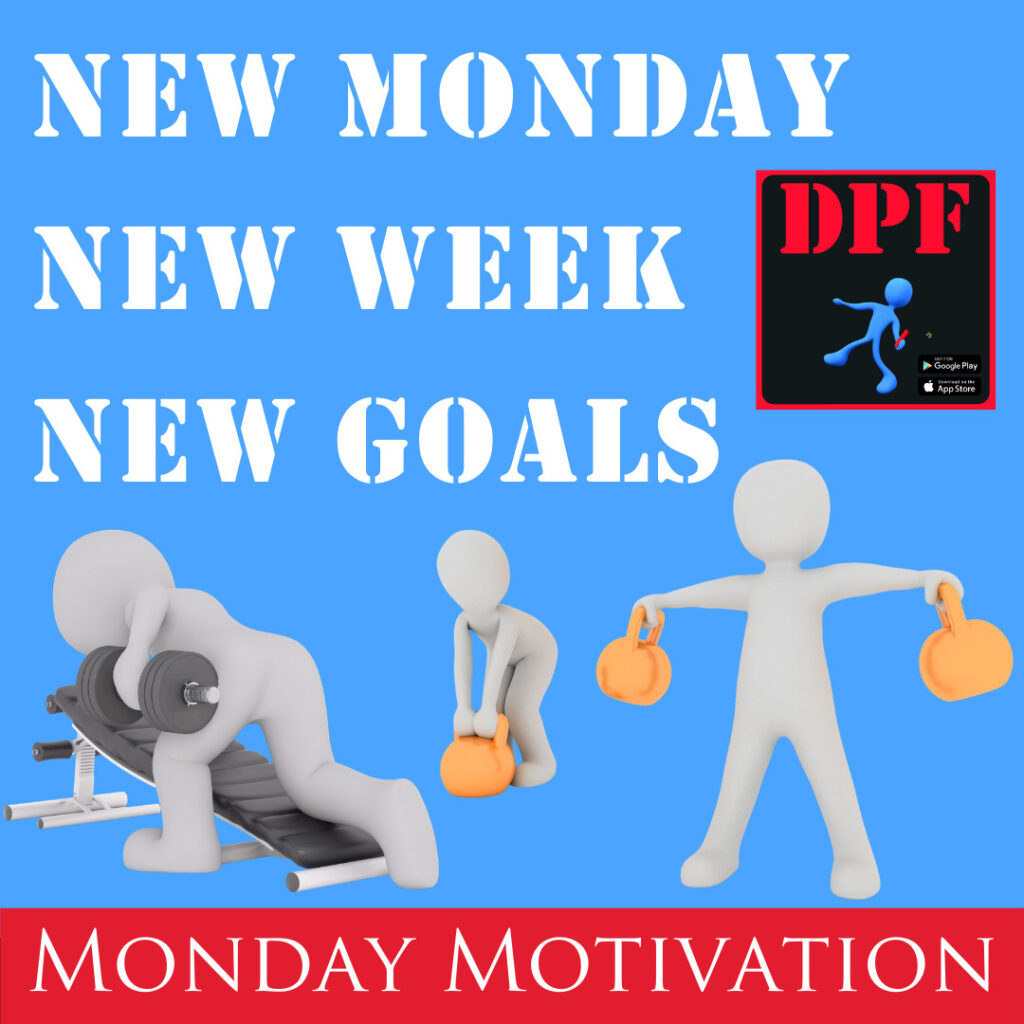 NEW……. Month👍😊💯

Congratulations we have made it to MARCH🤗

Everyday is an Opportunity and a Blessing…. especially if you have got this far during the last 12 Months🙏

If you have things in your life you want to change, improve, experience etc this is the time….. make the decisions you need & take action TODAY🔥

We gave you some ideas last week and we are going to progress it all over the next 4 weeks…. with 'little steps' let's ;

Go 4 it. ✅
Get 'onnit' ✅
Get it Done✅
Get Results✅
Good Luck ✅

Have a good day & a good START😊

Comment 'onnit' when you have started changing and achieving no matter how BIG or Small…….💯
Types of Resistance Training💪
In short, anything that provides an 'external' load to increase both strength an endurance.
Most often (but not confined) to weight training with 'free weights' where the 'load' (weight), reps & format can be easily progressed and monitored.👍
However, using more portable, inexpensive and *functional equipment (relating to everyday movements) such as ;
Suspension training (associated with 'TRX')✅
Kettlebells✅
Dumbells✅
Sandbags✅
Medicine Balls✅
Resistance Bands✅
Battling Rope✅
Will achieve the same benefits (read the post) for Beginner to Advanced Level – when used in a progressive training programme💯
Read more…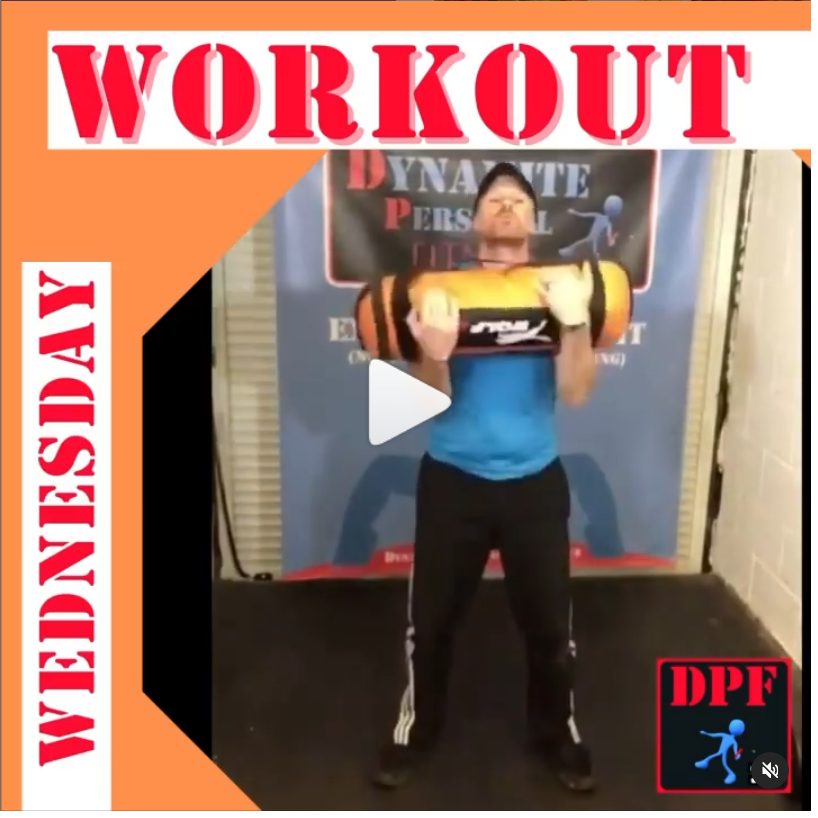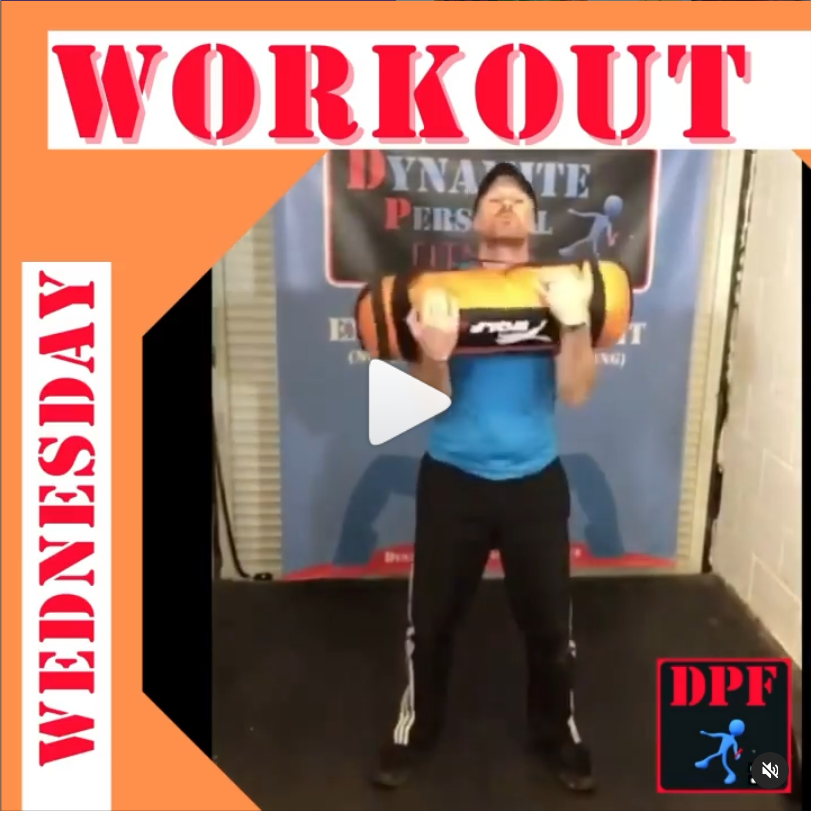 Let's' do Wednesday….. 🔥
Following on from yesterday's post – this is an example of a 'resistance training workout' (focussing on muscular endurance)💪
I'm using a 'Sandbag' which can be used anywhere (home, park, gym) with some of the many benefits including;
Increases strength, power & endurance☑️
Encourages & promotes core stability and strength☑️
Improves flexibility & co-ordination☑️
Inexpensive☑️
Great for both general fitness & sport specific fitness☑️
This video is a 'snapshot' of a full body muscular endurance workout (demonstrating 2 reps of the following exercises):-
Power clean to front squat✅
Bent over rows✅
Alt. Ground to shoulder✅
Press & roll✅
Half burpee to upright row✅
Read more…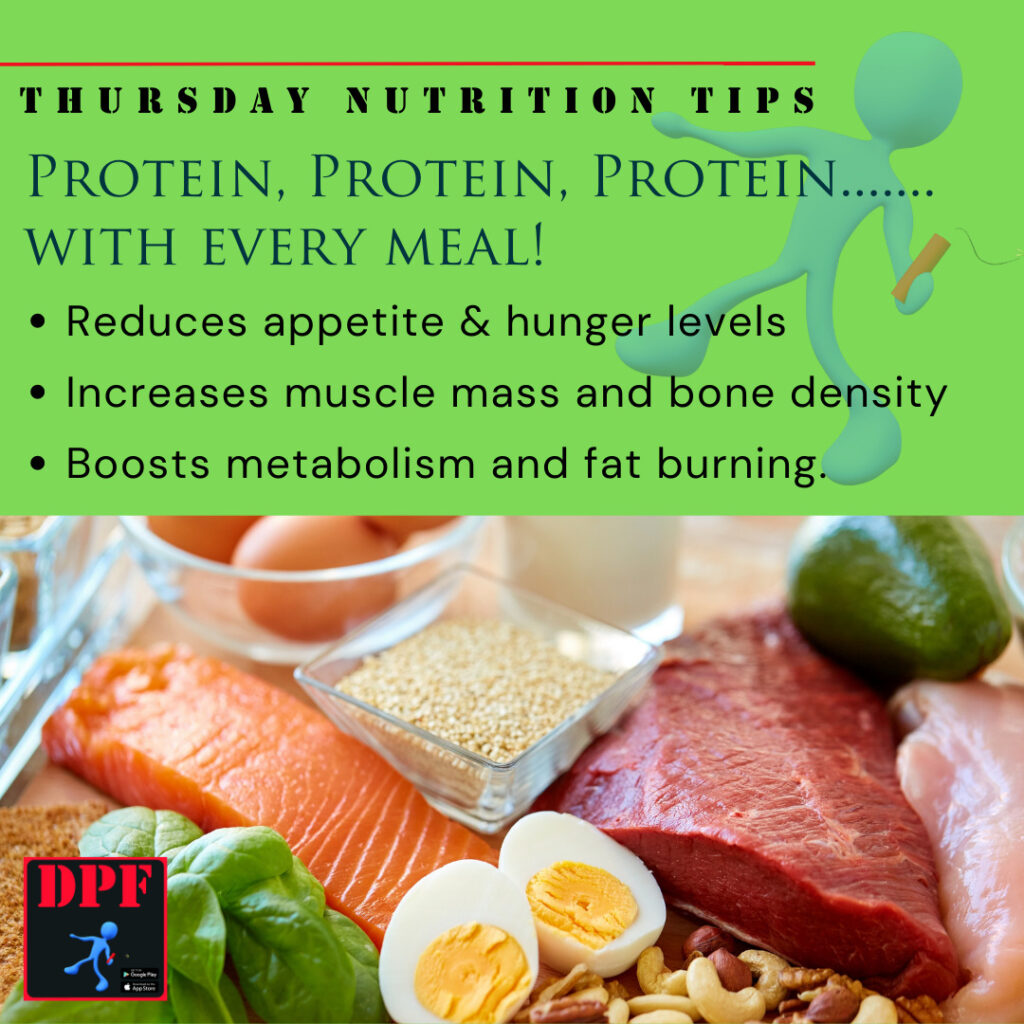 Protein & Performance💪🔥
Our post highlights the fundamental benefits from having protein with every meal💯
We can also relate its importance specifically to recovery and muscle growth after workouts as well as how it can highly contribute to weightloss and fatloss if that is your training goal.
3 points to 'takeaway' concerning the above,
1. You will need to consume more than the daily RDA of 0.8g/kg – this figure is affected by a number of factors but principally your training goal (to keep) it simple👍
2. Choose lean meat 90% of the time over red meat eg steak (it's a great source of protein but have as a treat due the much higher saturated fat content v lean meat👍
Similarly, avacadoes are a great protein source but 'cut them up' they will make your daily saturated fat % 'soar' if you eat too much (particularly in one go)👍
Read more…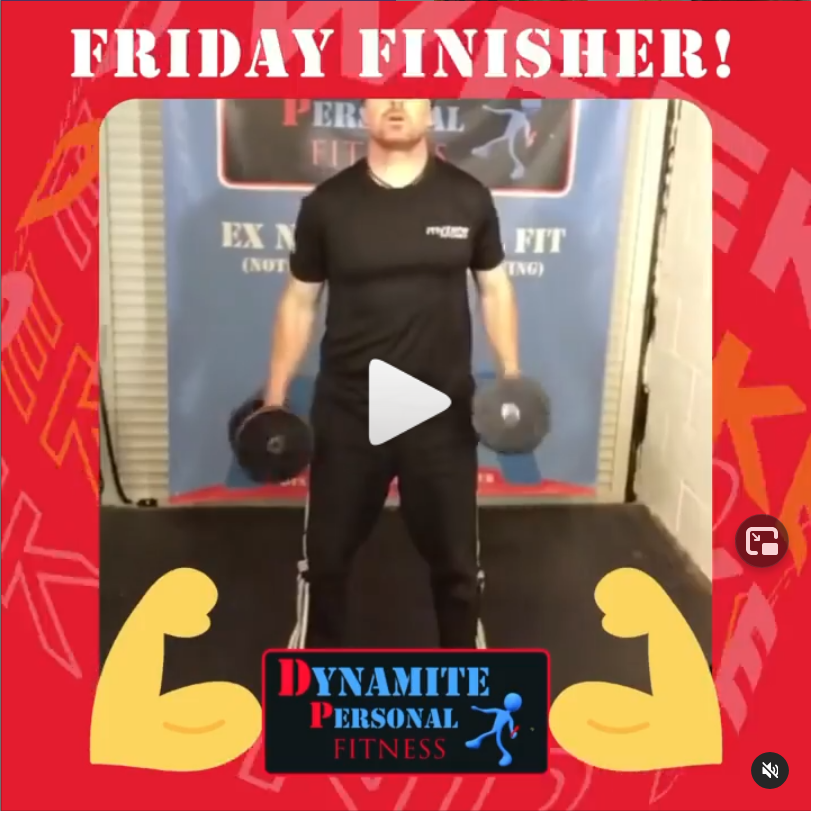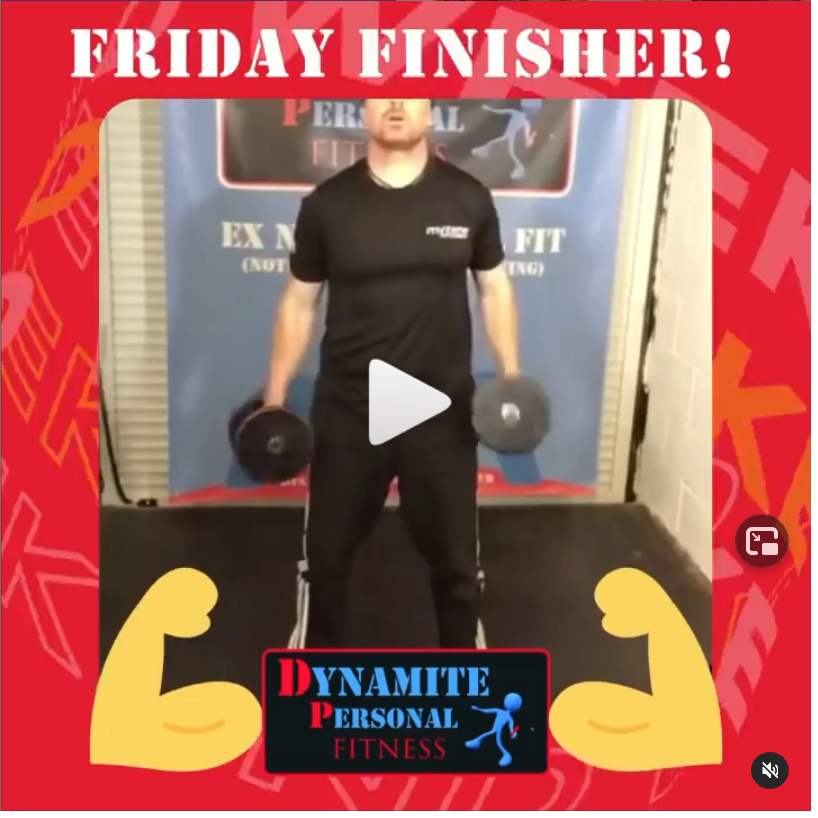 Yay it's Friday…. 🌈
Hope it's been a good week….👍
You have achieved ….👍
Made New Plans………👍
Are excited about the Future….👍
It's Time to….
End The Working Week With A BANG 💥
With this 'Workout Finisher'🔥🔥
This 'Double Descending Ladder' is formatted and for Intermediates & Advanced Level (see below & video demo)👌
Intermediate Level:
Perform first exercise (bicep curl to squat) for 8 reps then the second exercise (alternate plank row to press-up) for 8 reps.
Then both exercises for 6 reps, 4 reps and finishing with 2 reps of both exercises.
Read more…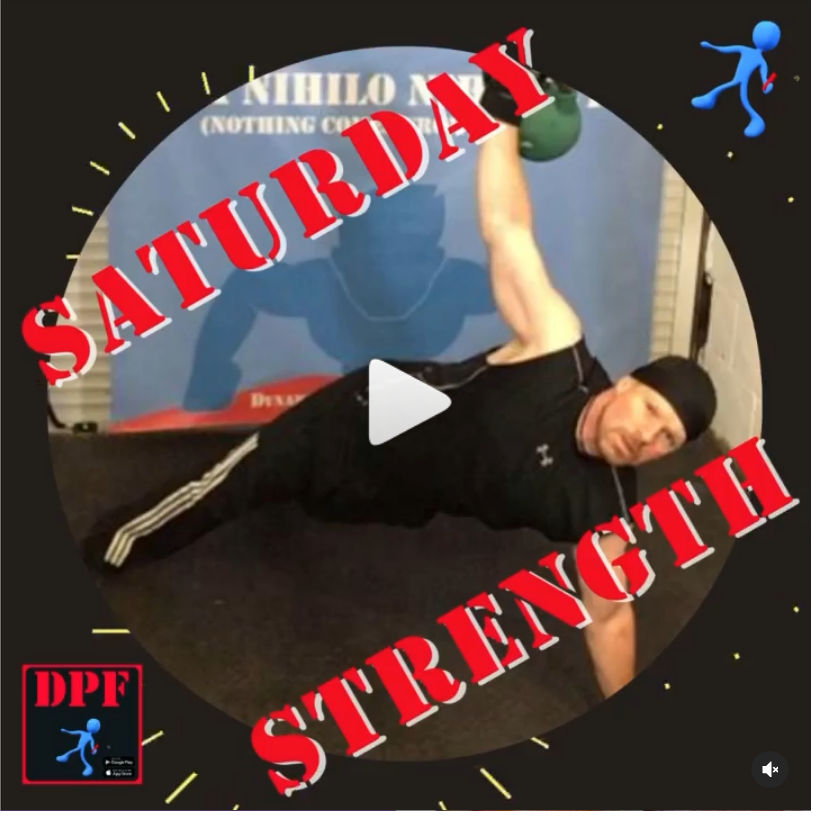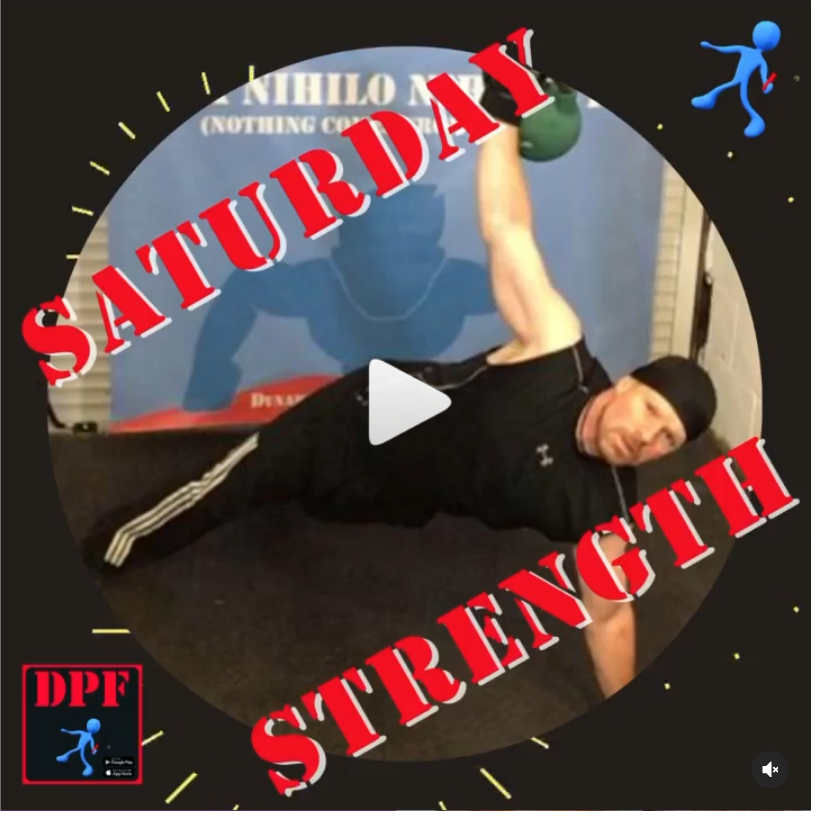 Whose feeling STRONG Today?
Once you have got your exercise and done a workout you will be feeling both Physically & Mentally stronger💪😊
The Physical and Mental benefits of exercise are and have been well 'versed' , particularly over the last 12 months and rightly so💯
So let's take ACTION and give ourselves a BOOST🔥
Using Physical strength, specifically as an example; its imperative to 'grow' and 'build' all body parts evenly – train 'holistically' and leave no weak areas✅
The 'side plank weighted press' (see pic) demonstrates Strength in all of the following areas of the body;
✳️Obliques (side abdominals)
✳️Glutes
✳️Hips
✳️Lower Back
✳️Shoulders (front, middle & back)
Read more…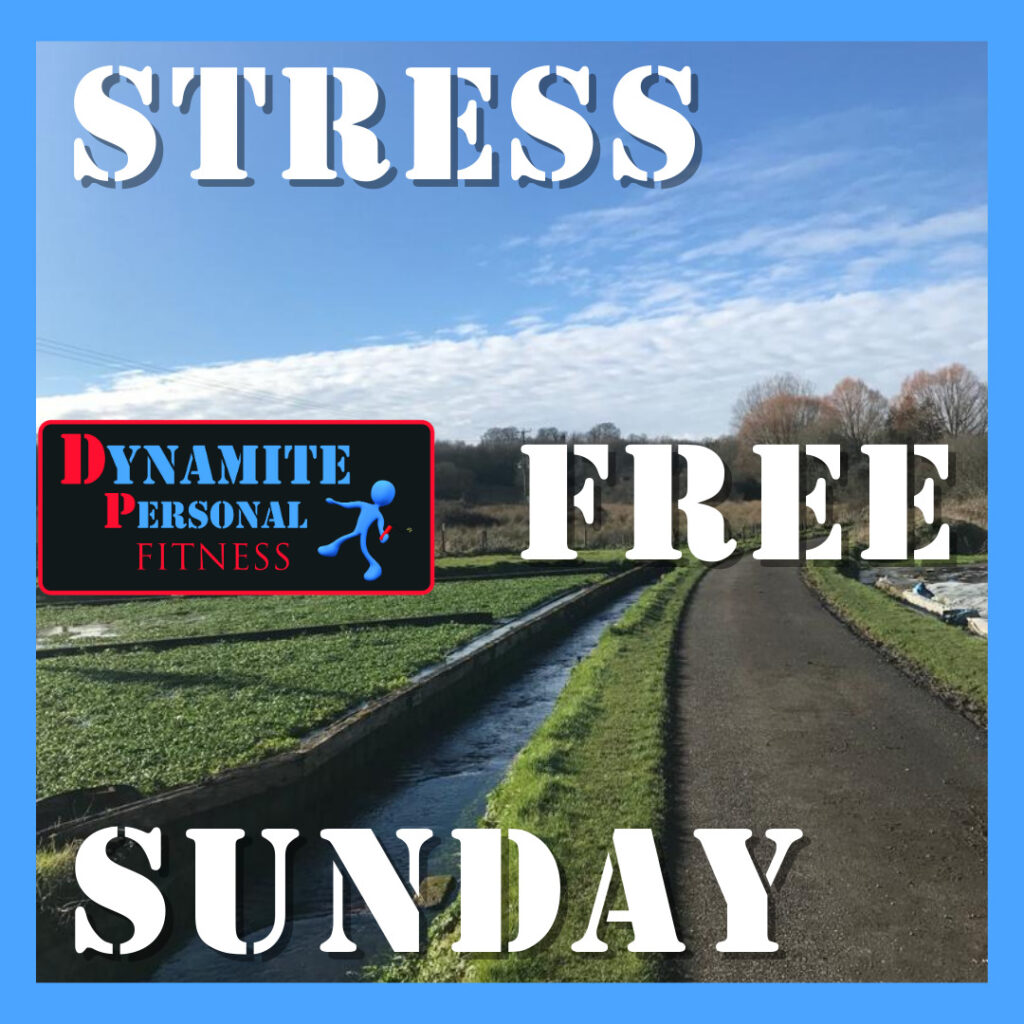 Finally, some 'R' & 'R' Today…🙏

Enjoy a 'lie-in' ☑️
Avoid tasks you dislike or that can cause you stress☑️
Make time for friends & family (an actual phone call -at the moment)☑️
Enjoy Sunday traditions – walk, read, bake, church, family meal (both soon), watch a film on t.v etc☑️
Go for a walk – just breath in the air, relaxed pace, move your body but no time constraints☑️
Just RELAX – gardening, fresh air, walking (this is a pic of the 'idyllic ' watercressbeds in Alresford, Hampshire from a Sunday walk two weeks ago)☑️
RESTING is recuperating & sometimes doing absolutely 'nada' leave/keep screen time & social media to a minimum – no obligations where possible ☑️

Enjoy this beautiful day, wherever you are🌈